Food and Drink Pairings for New Year's Eve at Home 2022
Everyone knows that New Year's Eve is a time for celebration, but not every celebration means you have to leave home. Check out these food and drink pairings for a celebratory New Year's Eve dinner at home!
New Years Eve Dinner
Appetizer Drink Pairings
1. Cheese Board and Gin
It doesn't get more sophisticated than a nice cheese board with a classy glass of gin by its side. Gin brings out the floral notes in various cheeses, allowing for a variety of your favorite cheeses arranged on the board of your choice. Easy and flexible, cheeseboards exemplify that elegant New Year's Eve look without too much prep or effort. 
Cheese Board:

 

Just pick your cheeses (we suggest gouda, gruyere, cheddar jack, fresh mozzarella, brie, mascarpone, and muenster), arrange them on a platter, and impress your guests with the flavors, presentation, and sophistication. You can add grapes, pretzels, nuts, meats, or dips to the cheeseboard, along with any other creative or desired additions. 
Gin: Most gins pair nicely with a cheeseboard appetizer, but we'd recommend the Belgian Clover Gin Lucky Nº4 for a beautiful complementary flavor profile, not to mention a lucky new year! The herbal and citrusy notes bring out and expertly complement the sharp cheese flavors, creating an experience worthy of a New Year celebration!
Clover Gin Lucky Nº4 can be found on Tipxy.com

 

here.
2. Pickled Vegetables and Bourbon
Everyone loves veggies, and artfully arranged pickled vegetables can make a beautiful and unique New Year's Eve dinner appetizer. Pair the edgy and flavorful vegetables with a complementary bourbon for a unique combination that will have your guests raving!
Pickled Vegetables: Pickled veggies can be made quickly from scratch using some jars, vegetables, salt, vinegar, and spices or herbs. Another alternative is buying them already pickled. Pickling adds crispness and unique flavors, perfect for a sophisticated New Year's Eve appetizer with colors that pop and flavors that blend with a glass of bourbon. 
Bourbon: Any bourbon can pair nicely with pickled vegetables, but the higher quality the better. We'd recommend Bespoken Bourbon Whiskey for an award winning deep nuanced bourbon that isn't too pricey. With flavor notes of espelette pepper, molasses, peanut brittle, cigar box, roasted almonds, and smoked oak coals, Bespoken Bourbon Whiskey offsets the tangy flavors of the pickled veggies, with a balanced explosion of flavors on the palate. 
Bespken Bourbon Whiskey can be found on Tipxy.com

 

here.
New Years Main Course Drink Pairings
1. Peppered Duck and Red Wine
The ideal New Year's Eve Dinner main course, peppered duck breast and red wine elegantly enhance one another, with the acidity and smooth rich mouthfeel of the wine bringing out all the flavors captured in the peppered roast duck. 
Duck: Duck steak is one of those dishes that are generally reserved for special occassions, and what better time to serve something special than New Year's Eve? For a relatively easy and deliciously savory Peppered Duck, check out the New York Times recipe here.
Red Wine: In general, red wine pairs well with steak and meats, but the Peppered Duck with the Finca Las Cabras Crianza Red Wine is an especially complementary pairing. The dark cherry, tobacco, and wood aromas, and cinnamon, liquorice, and incense flavors on the palate are elegant and enjoyable on their own, but when paired with the pepper, herbal, and savory flavors of the duck steak, all the flavors intensify and it becomes an experience worthy of welcoming in the new year.
Finca Las Cabras Crianza Red Wine can be found on Tipxy.com

 

here.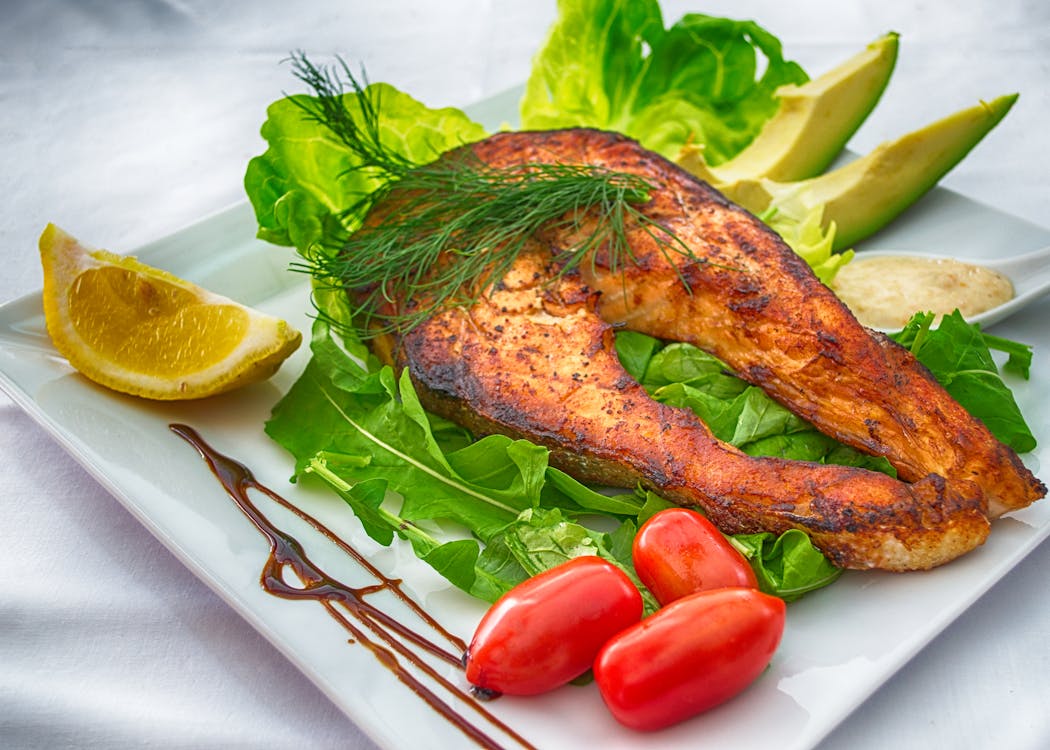 2. Salmon and Mezcal
It doesn't get better than a plate of garlic butter salmon and a smokey glass of mezcal. Rich, flavorful, yet not too overpowering, salmon and mezcal make the best New Year's Eve Dinner main course drink pairing. Mezcal is not necessarily the first spirit to be served at a dinner party, but exploring the untraditional can lead to new adventures.
Salmon: Salmon can be extremely versatile as a dish, and many types of salmon fillets and salmon dishes can pair nicely with mezcal. We'd recommend a garlic butter salmon cooked to perfection in a golden fragrant butter sauce. To make garlic butter salmon, check out this recipe on recipetineats.com.
Mezcal: Lesser known than its cousin, tequila, mezcal adds sophistication and smokey flavor to any meal. The garlic butter flavors pair expertly with the tasting notes in our recommended mezcal, the Pluma Negra Espadin 40% Mezcal. Notes of lime, pear, apple, and a slight herbal and almond finish complement the heartiness of the fish and the roundedness of the herbs, butter, and garlic flavors. This dish is everything you hope your new year will be: beautiful in a subtle way you just can't miss, but not too overwhelming. 
Pluma Negra Espadin Mezcal can be found on Tipxy.com here.
New Years Eve Champagne Toast
There can't be New Year's Eve dinner without the classic champagne toast for dessert! And for that you need the perfect champagne. We call it, the Vera Wang Party Prosecco. 
Artsy but elegant, the Vera Wang Party Prosecco fits the New Year's Eve vibe to a tee, with it's edgy and sophisticated design and refreshing citrus and fruity notes. The perfect end to a New Year's Eve dinner, Vera Wang Party Prosecco can be found online at Tipxy.com here for only $22.99, and will help you welcome the new year in with a boozy bang.